Wolf Mallory Mystery – 3.5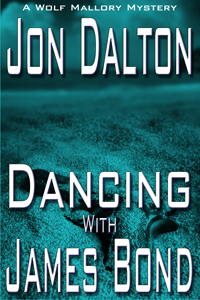 by Jon Dalton
Release Date: 11/2/2018
Pre-Order Links:
books2read.com/jd-dancingjamesbond
(Note: The link will take you to the Books2Read page listing all the vendors where it's currently available for pre-order. As it gets closer to release, more retailer links will appear on that page. Amazon will be one of the last pre-orders to appear closer to the release date. Thanks!)
Blurb:
[Short story.]
Murder seems to hound Wolf Mallory, so why should a routine skptracing job be any different?
It always seems to involve a woman. Wolf's old classmate, Chicago PI Allison Grimaldi, asks for Wolf's help finding a man and the Honda Civic he's driving for repossession. Easy money and a friendly favor soon turns into an investigation of the man's murder…and finding the man's mysterious female companion, who may now have the car and a whole lot of trouble on her hands.