Wolf Mallory Mystery – Book 3
(Mystery, amateur sleuth, private investigator, Florida mystery, suspense.)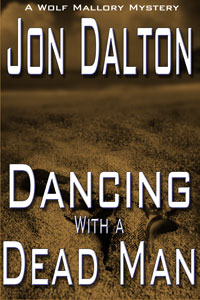 by Jon Dalton
Pre-Order Links:
books2read.com/jd-dancingdeadman
(Note: The link will take you to the Books2Read page listing all the vendors where it's currently available for pre-order. As it gets closer to release, more retailer links will appear on that page. Amazon will be one of the last pre-orders to appear closer to the release date. Thanks!)
Blurb:
Wolf Mallory's life isn't settling down following his forced early retirement from military intelligence. Not only is he now a private investigator, he's about to go up against the most dangerous foe yet–a billionaire megalomaniac with dreams of seeing the South rise again. Confederate gold, electrical grid hacking, and murder aren't things Wolf was trained to deal with during his previous career…but he's about to get some pretty intense on-the-job experience.