Suncoast Society – 81
(Contemporary BDSM, MF, FemDom)
Rusty and Eliza have survived every trial life, marriage, and parenthood has thrown at them. But will this latest development be the final straw?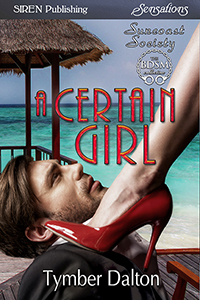 Writing As: Tymber Dalton
Publisher: Siren-BookStrand
Release Date: September 11, 2018
Buy Links: Coming Soon
Note: It takes up to 6 weeks for my Siren-BookStrand-published books to be released to third-party sites after their BookStrand release. I have no control over that, that's up to my publisher. If you have a Kindle, you can order directly from Siren-BookStrand and have the file sent right to your device/app. For other tablets/devices, you can buy other format files from Siren-BookStrand and either download them or transfer them to your device. Nook | Kobo | iPad.

Blurb:
Rusty and Eliza have survived every trial life has thrown at them. In their thirty years together, there hasn't been a storm they couldn't weather. They've been partners in everything, and Eliza is the glue that holds Rusty's tattered soul together.
Now toss in spending a month apart while Rusty is overseas for work, combined with an emotionally triggering curveball from where they least expect it. Parenthood is hard, but letting go is even harder, and Eliza makes choices to withhold info from Rusty for his own good.
When a normally reliable outlet for Rusty becomes embroiled in a battle for control, will the dependable barbarian finally snap, or can Eliza rein in her hard-headed and emotional knight before he does something that can't be taken back?
Related Books: A Roll of the Dice, A Turn of the Screwed, Broken Arrow, Initiative, Happy Valenkink's Day, See You Sometime, Happy Spanksgiving, Friends in Common, Almost Gothic.