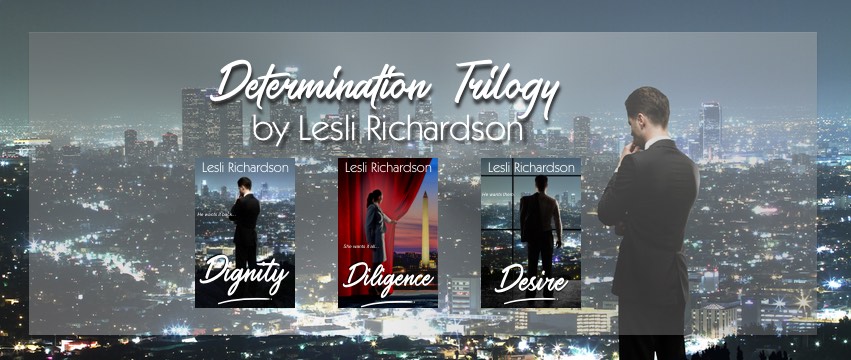 Coming December 28, 2018 and available for pre-order at some outlets.
Dignity…Diligence…Desire…
Writing As: Lesli Richardson
A standalone spin-off trilogy set in the world of the Governor Trilogy.
He wants it back…
She wants it all…
He wants them.
A disgraced TV news host, a determined Senator, and a driven Secret Service agent. All have something they want from each other. They're all determined to get what they want.
But will they get what they need?
Available for pre-order now.

Related Books: This is a standalone spin-off series set in the same world as the Governor Trilogy, but with different characters.