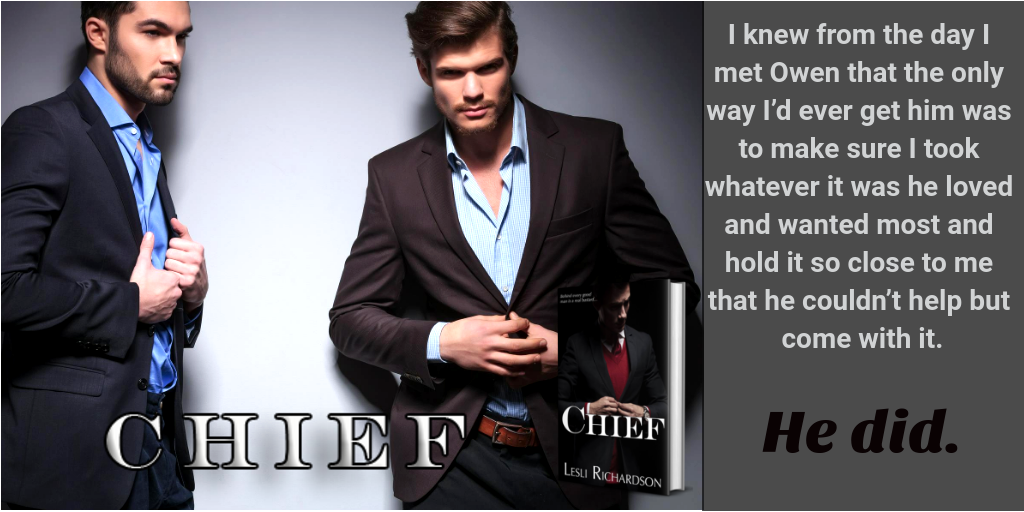 Writing As: Lesli Richardson
(mmf, political romance)
Governor, Lieutenant, Chief.
He kneels for only one man…
She never comes in second…
Behind every good man is a real bastard…
Series Facebook Page: https://www.facebook.com/GovernorTrilogy/

Reviews:
Prepare for the mother of all book hangovers. This epic trilogy has it all – sex, obsession, and political machinations. We couldn't put it down! — Sadie Haller & Ainsley Booth, bestselling authors of the Frisky Beavers series
Governor, Lieutenant and Chief create an epic story spanning decades that kept me engrossed in the story as it unfolded.This is the kind of story that will stick with you long after you put your Kindle down. — Denise – Shh Moms Reading
(Click on a cover for more info.)
---
Try before you buy! The first several chapters of Governor (Governor Trilogy 1) are available for download from Instafreebie:
Related Books: The Determination Trilogy is a spin-off and set in the same world as the Governor Trilogy, but with different characters. There will be other spin-off trilogies (all standalone trilogies) in the future.