In case you're not on Siren-BookStrand's newsletter, they have a new coupon out:
http://www.bookstrand.com/tymber-dalton
*Applies only to erotic romance titles published by Siren-BookStrand, Inc. Cannot be used to purchase StrandBucks; cannot be combined with any other discount. Code is case-sensitive: APRIL10. Hurry! Offer expires 5/5/17.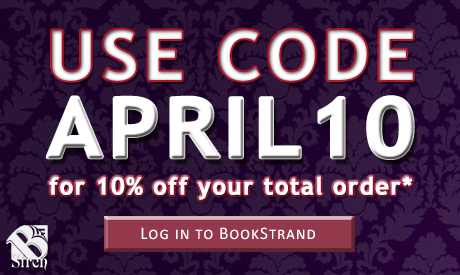 In case you haven't pre-ordered This Moody Bastard (Suncoast Society 40, MMF, BDSM) yet, you can use that… 🙂 It releases Monday!
http://www.bookstrand.com/book/this-moody-bastard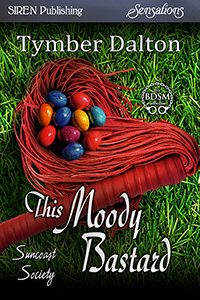 Note: It takes 4-6 weeks for books to be released to third-party sites by my publisher. I have no control over that. If you have a Kindle, you can order directly from Siren-BookStrand and have the file sent right to your device/app. If you have another kind of device, or read on a tablet, you can buy other format files from Siren-BookStrand and either download them or transfer them to your device. Nook | Kobo | iPad | BookStrand App via iTunes or Google Play for Android (Includes FREE books!)
Blurb:
Another holiday, another Suncoast Society party. What's troubling Cali, Sean, and Max? Can a kinky Easter egg hunt snap them out of it? As their friends gather once more, the triad puts on a united front and a happy face. While they remember to count their blessings, will the future finally come into clear focus?
Unicorn photo shoots, rainbow rope, and getting their cat, Baxter, stoned on catnip are all on the agenda. It doesn't hurt that they finally get to see karma in all its splendid glory giving them the good kind of cosmic payback for a change.
They know they're lucky. Now all they have to do is keep reminding themselves of that fact.
---
Need to know the Suncoast Society series reading order? I have that listed on the series page and on the spreadsheet of buy links. 🙂
---
Also, ICYMI:
---
Coming Soon | Spreadsheet of Buy Links | Series Info | Audiobooks
Facebook group Tymber's Trybe | My Facebook Page | Twitter
Tymber's Amazon Author Page | Lesli's Amazon Author Page
My Siren-BookStrand Author Page
Hubby's Amazon Author Page as Jon Dalton
Hubby's Amazon Author Page as Haley Jordan