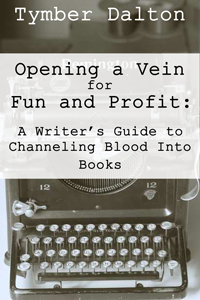 Opening a Vein for Fun and Profit: A Writer's Guide to Channeling Blood Into Books
No one book can teach a person everything they need to know about the art and craft of writing. Bestselling author Tymber Dalton uses her trademark snark to walk you through what's worked for her in the process of writing, including plotting, tension, characters, dialogue, writing love scenes, and more.
What does this book cover?
creating realistic characters readers can relate to
realistic dialogue
brainstorming
easy, effective plotting techniques
using tension and conflict
combating writer's block
…and more!