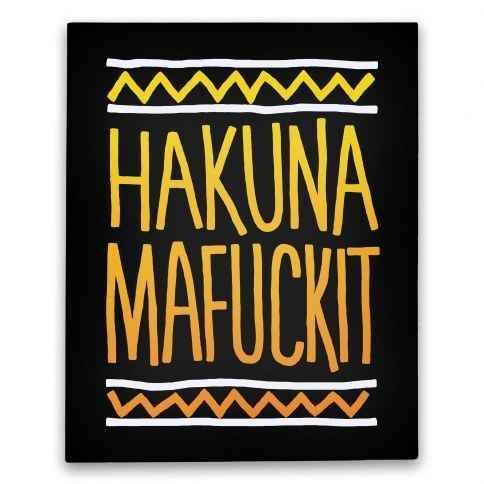 Happy Monday, peeps! 🙂 I'm trying to get myself into a work-week groove again. Don't feel very good right now (still adjusting to the new medication dosage my cardiologist gave me, and fibro, and arthritis, and the weather, and… ugh) and trying to pace myself. Hope your week is going great, and everyone in the path of winter storms, please stay safe and warm!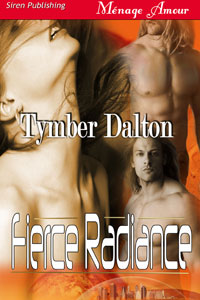 For a limited time, my book Fierce Radiance (Space Confederation 1, sci-fi, MMF) is a BookStrand Time Machine discount for only .99! To get it at that price, you need to purchase it from BookStrand, and that's only good for a couple of days. (Yes, I will be writing more books set in that world.)
http://www.bookstrand.com/fierce-radiance
[Ménage Amour: Erotic Sci-Fi Ménage a Trois Romance, M/M/F, M/M, BDSM, HEA]
Being orphaned twice, tragedy defined starship captain Aine Lorcan's early life. As a result, she buried herself in her work and earned her "Ice Queen" nickname. When she crash lands after a raider attack, it's hunky Act'huran Commander Sammuel Jorvis who rescues her.
Sammuel and Ker have searched to find the perfect third to complete their triad. Aine first tries to fight the attraction she feels for Sammuel before giving in to his sinfully hot brand of persuasion. Meeting Ker only cements the love she has for the men and her feeling of belonging.
When duty calls and the Confederation wants her back, she wages a war of conscience. Stay with her men, or fulfill the legacy her two fathers died to help her achieve? Now with one of her men in danger, will Aine's love burn out, or will she live up to her reputation of Fierce Radiance?
---
Meanwhile…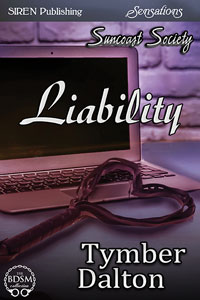 Liability (Suncoast Society 33, MMF, BDSM) is now available for pre-order from BookStrand! 🙂
http://www.bookstrand.com/tymber-dalton
Blurb:
[Siren Sensations: Erotic Consensual BDSM Ménage a Trois Romance, M/M/F, with MM, sex toys, HEA]
Kim has a trunkful of emotional baggage, but when she discovers BDSM, it's like everything suddenly seems clear. She feels blessed that her long-time boyfriend, Cole, is willing to walk that path with her and let her explore what she needs.
Cole is definitely no sadist, yet his love for and trust in Kim means he has no problem turning her over to the handsome Dom, Mason. Besides, Mason's a nice guy, and he's gay…isn't he? Doesn't matter, because Cole enjoys watching Mason play with Kim. Doesn't hurt that Cole has sexy fantasies of his own about Mason.
Mason recently moved back to Florida and didn't expect to meet the newbie couple, much less get involved with them. Now he realizes this isn't just for play, it's for keeps. Unfortunately, when Mason's jealous, overzealous ex decides if he can't have Mason no one can, it means Kim and Cole still might lose the man they've both come to love.
Note: It takes 4-6 weeks for books to be released to third-party sites. I have no control over that. If you have a Kindle, you can order directly from Siren-BookStrand and have the file sent right to your device/app. If you have another kind of device, or read on a tablet, you can buy other format files from Siren-BookStrand and either download them or transfer them to your device. Nook | Kobo | iPad | BookStrand App via iTunes or Google Play for Android (Includes FREE books!)
---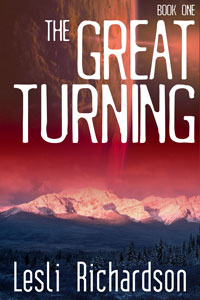 Once again, a HUGE thank you to everyone's response to The Great Turning. Yes, it's book one in the series, but it is a complete, stand-alone book. Book 2 will actually go back in time and show the events of The Great Turning, as it's called, and the ancestors of the characters in book 1. Book 3 will cover the descendants of book 1.
I know a lot of people don't realize I also write as Lesli, and don't worry, I'm still writing as Tymber. But sometimes my brain needs to stretch in different directions.
My books writing as Lesli Richardson.
---
All ten books in my Drunk Monkeys series are now on Amazon, meaning they'll be available on all of the regular third-party distribution sites soon. (Nook is usually the slowest, sorry.)
---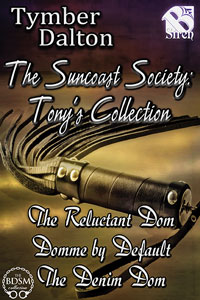 Also, there's a three-book bundle available from BookStrand called Tony's Collection. It contains three of my Suncoast Society books: Domme by Default, The Reluctant Dom, and The Denim Dom. If you don't have any of those books, it's a great deal!
And it's now on Kindle, and coming to other third-party sites.
So what's on your agenda today, peeps? Hope everyone's having a great holiday if they're off from work today, or if you're working, hope it's a smooth-sailing kind of day.
Time Machine Discount: Fierce Radiance (Space Confederation 1)